Hivebusters DLC is Now Available!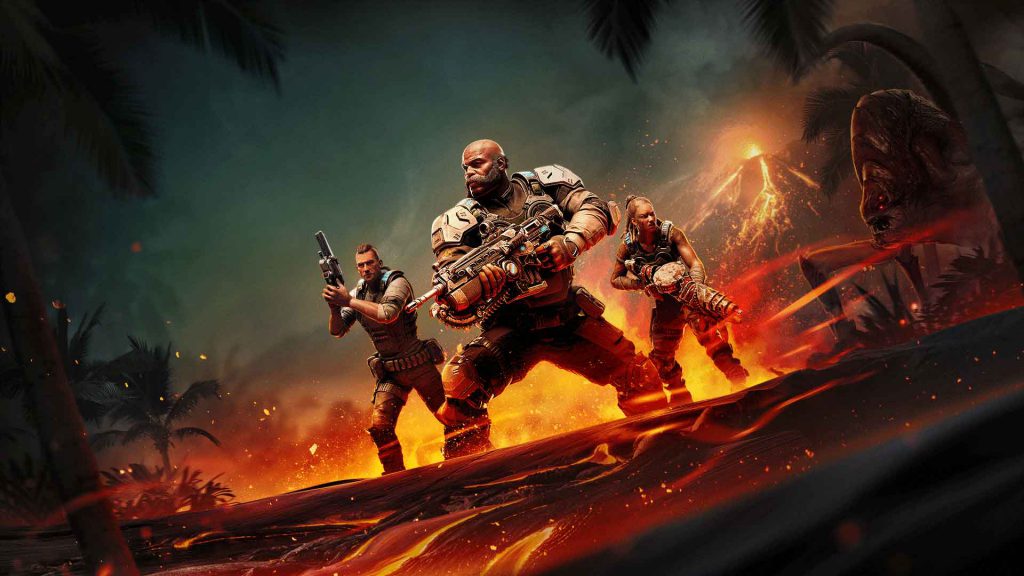 It's time to buckle up because the Gears 5: Hivebusters DLC is live NOW! We know the anticipation has been killing us so enjoy this early Gearsmas present.
This DLC focuses on the origin of Scorpio Squad – the venerable trio of Lahni, Mac, and Keegan who were first introduced in Gears 5's Escape mode and whose story was expanded in the Hivebusters comic book series. This ragtag group of soldiers has been recruited by Victor Hoffman for an unorthodox mission to take out the Swarm and maybe even change the war forever.
Set in the Galangi islands, your adventures will take down treacherous lava flows, into dense jungles, and across sandy beaches all while fighting the Swarm and the Wakaatu, a deadly and never before seen predator. And to ramp up the action even further, each of our three heroes gets to use their Ultimate Abilities from Escape – yes, it's time for some of Lahni's sweet Electroblade action.
Here are a few other goodies you can enjoy in this expansion:
Up to 3-player co-op, split-screen or online
16 new achievements to unlock for 210 Gamerscore
The expansion supports Gears 5 Xbox Series X|S optimizations, including reduced load times, quick resume, variable refresh rates, and 4K HDR Ultra visuals on Series X.
You can get Gears 5: Hivebusters today for free through Game Pass Ultimate or for $19.99 USD in the Microsoft digital store.
But that's not all, today we rolled out a Title Update for Gears 5. You can read the full details here.
Make sure to check out our special launch day Developer Stream where we'll be joined by several members of the dev team as they play through the DLC, talk lore, and share production stories.