Introducing Scoprio Squad – The Hivebusters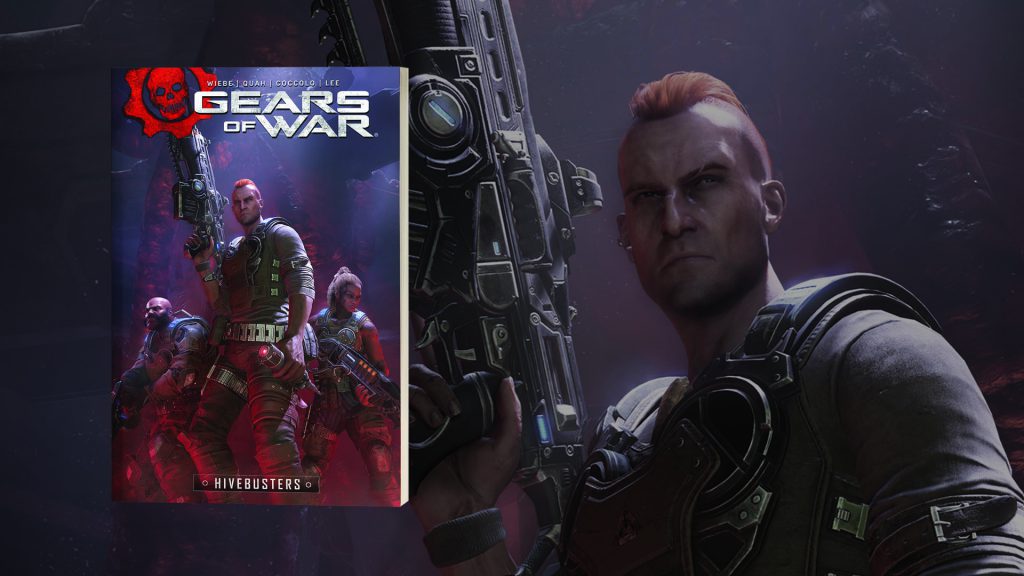 Available Now, IDW presents Gears of War: Hivebusters from writer Kurtis Wiebe (Rat Queens, Rise of RAAM) along with art from Alan Quah.
As a special bonus — All first printing copies will include a digital code for the "Hivebusters Bundle" containing the Mechanic Mac character skin and Hivebusters banner for Gears 5.
Read on to find out more about Mac, Keegan, and Lahni, the heroes of Gears 5's Escape mode and Gears of War: Hivebusters.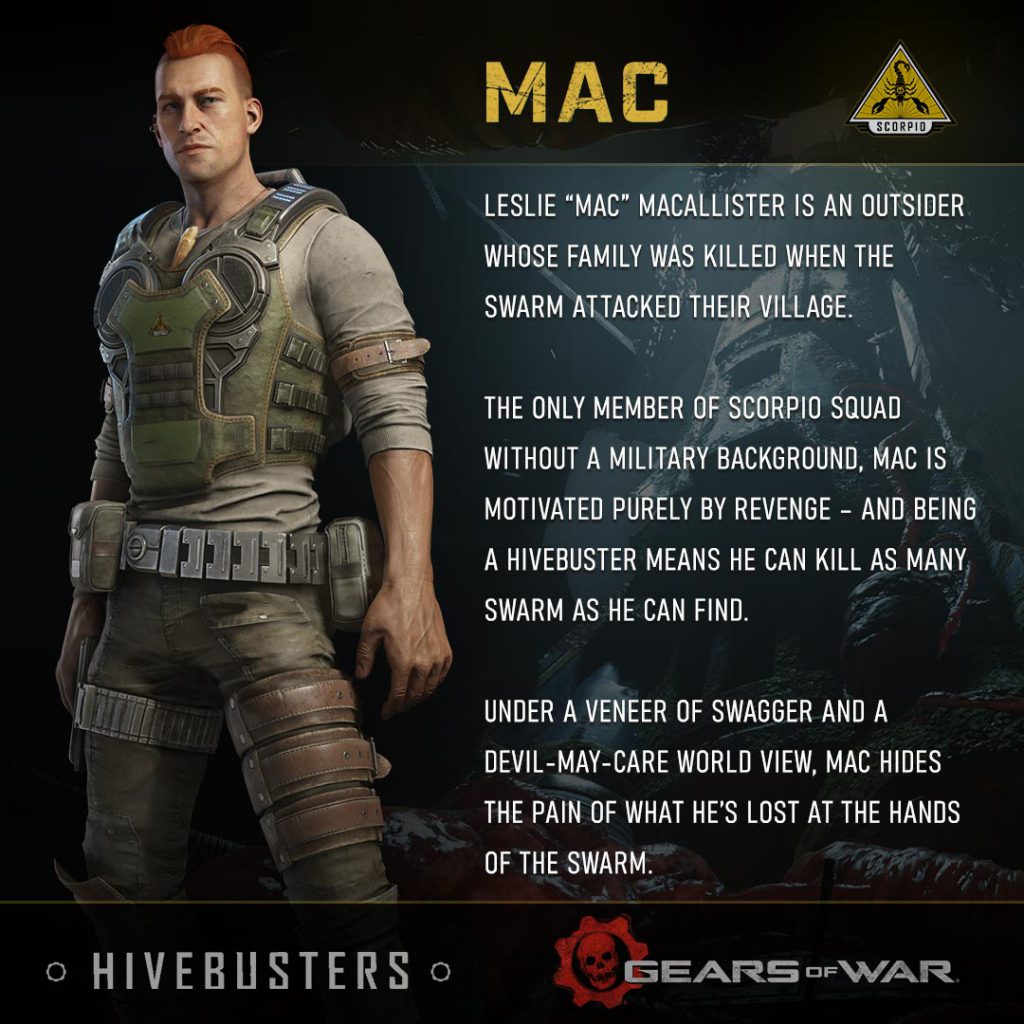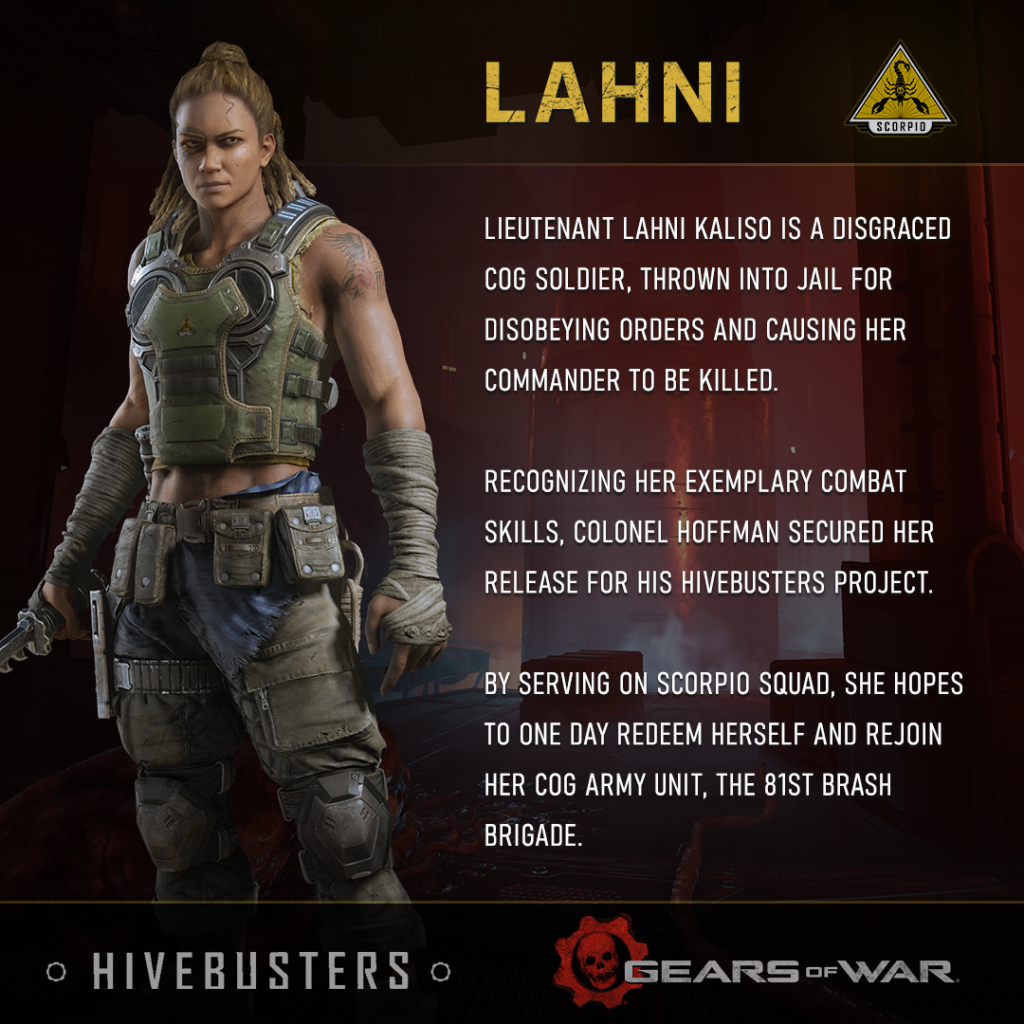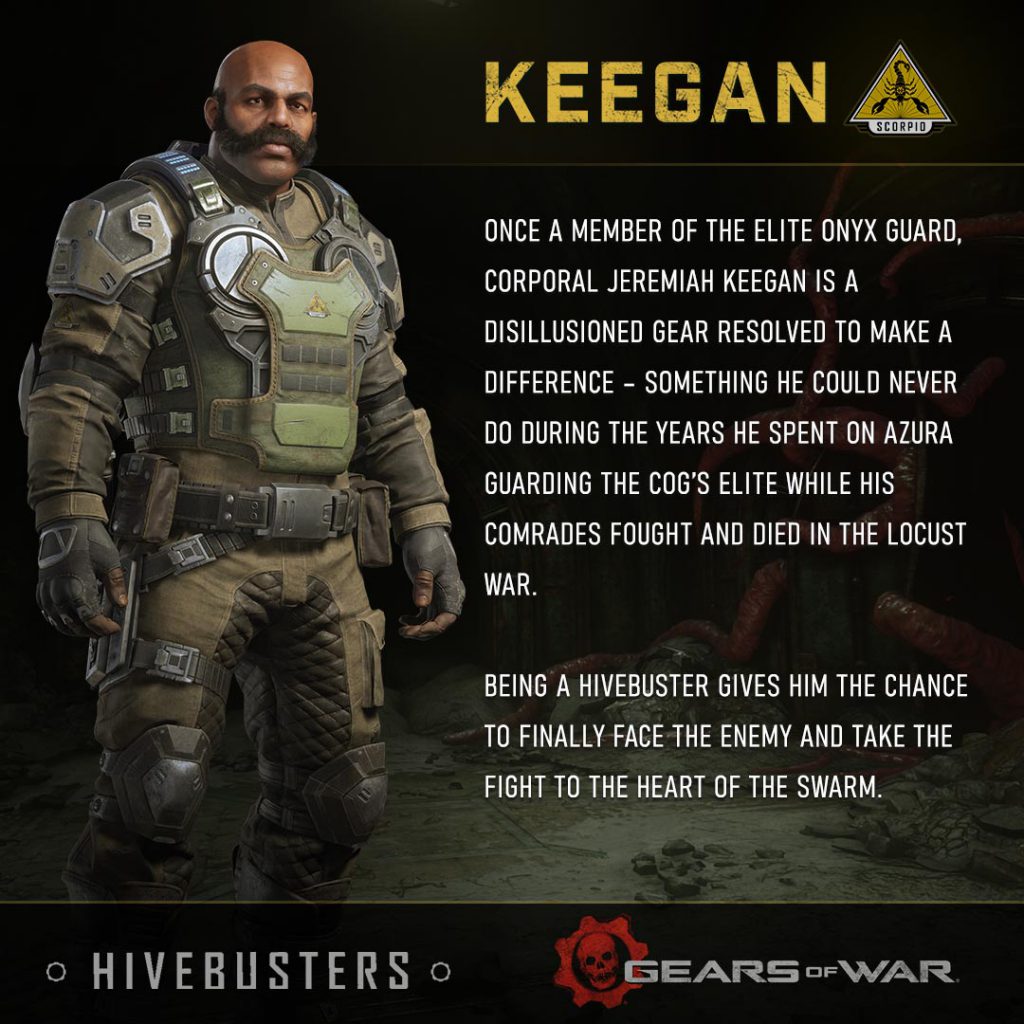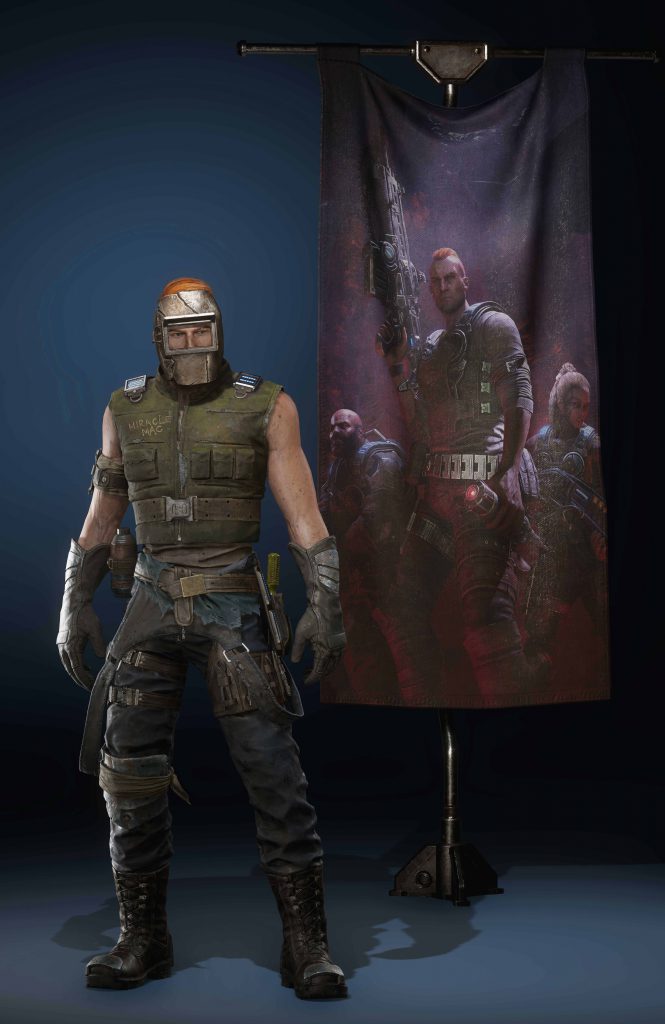 In Gears of War: Hivebusters, Scorpio Squad will face their most dangerous mission yet – going after the Swarm that decimated the home settlement of one of their own! While Mac seeks to take revenge against the monsters that wiped out his town, tempers rise as Keegan and Lahni try to keep the team on track. But are they on a collision course with certain death?
Gears of War: Hivebusters is Available Now wherever books are sold.
Articles connexes