Gears Tactics Now on Console!
Happy launch day! Gears Tactics, the critically-acclaimed fast-paced, turn-based strategy game from the Gears of War franchise, is available on Xbox Series X|S as well as Xbox One, complete with optimizations for Xbox Series X|S, Smart Delivery, and gameplay in 4K Ultra HD and 60 frames per second on Xbox Series X.
To celebrate the launch on consoles, Gears Tactics is getting a major update that adds new features to all platforms. Players who pre-ordered or play by December 4 will receive the Thrashball Cole Character Pack.  
Set 12 years before the first Gears of War, cities on the planet Sera are beginning to fall to the monstrous threat rising from underground – the Locust Horde. With the government in disarray, a squad of survivors emerge as humanity's last hope. Play as Gabe Diaz, recruiting, equipping, and commanding your squads on a desperate mission to hunt down the relentless and powerful leader of the Locust army: Ukkon, the evil mastermind who makes monsters. Against all odds and fighting for survival, outsmart your enemy in uniquely brutal, turn-based tactical combat. Experience the intensity of one of the most acclaimed video game sagas in an exciting new way.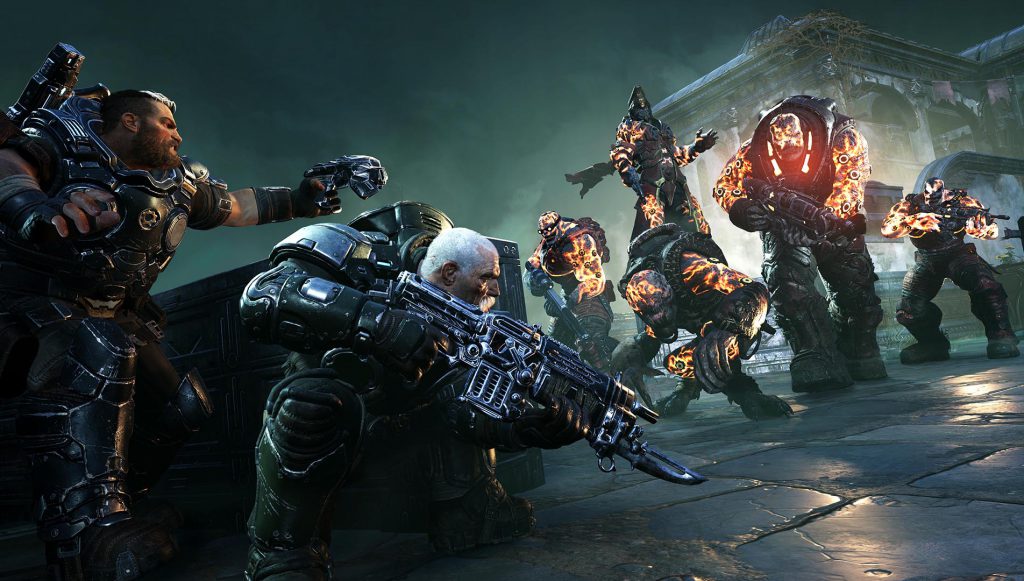 Today, a major update has been released to Gears Tactics players on all platforms!
The Gears franchise's signature companion bot Jack joins the fight as a new playable character with over 20 skills and new Deviant enemies and Supreme equipment.
The game has been updated with an overhauled controller support, adding features specifically for the controller such as precision mode, sticky targeting, camera lock, and others. New features for keyboard and mouse input, such as zoom and expanded keyboard bindings, have also been added. 
Alongside the updated content, 11 new achievements (400 Gamerscore) are now available, for a total of 1400 Gamerscore. Check out the full achievements list here. 
Gears Tactics offers a great level of control over players' experience, including comprehensive accessibility settings such as: 
Full screen color blind mode  
In-world UI only color-blind mode 
Subtitles and closed captioning with adjustable font sizes 
Adjustable UI font size  
Screen reader  
Gore and mature content filters  
Players are also able to fully remap their keyboard controls, adjust camera settings, resize safe zones and manage the amount of information on the UI.  
Gears Tactics is Optimized for Xbox Series X|S and runs at 60 FPS and 4K UHD on Xbox Series X, with enhanced textures, increased world detail and a choice of 60 or 30 frames per second for cinematics. On Xbox Series S, Gears Tactics runs at 60 FPS and 1440p. Xbox Series X|S will feature fast load times and smoother gameplay with the addition of Variable Rate Shading.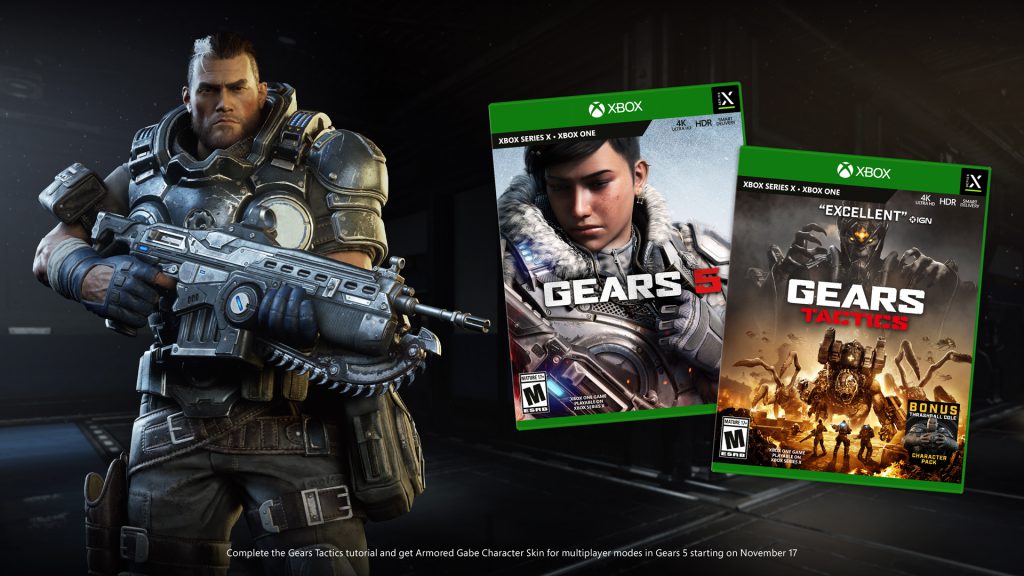 And for anyone that completes the Gears Tactics tutorial, you get Gabe Diaz in Gears 5 starting November 17.