15th Anniversary Gears of War: Original Trilogy soundtrack release
Commemorating the upcoming Gears of War's 15th anniversary, The Coalition and Laced Records have joined forces to bring stunning remasters of the original trilogy soundtracks to vinyl and streaming music platforms.
Get those turntables ready Delta Squad, there's some burning hot wax incoming…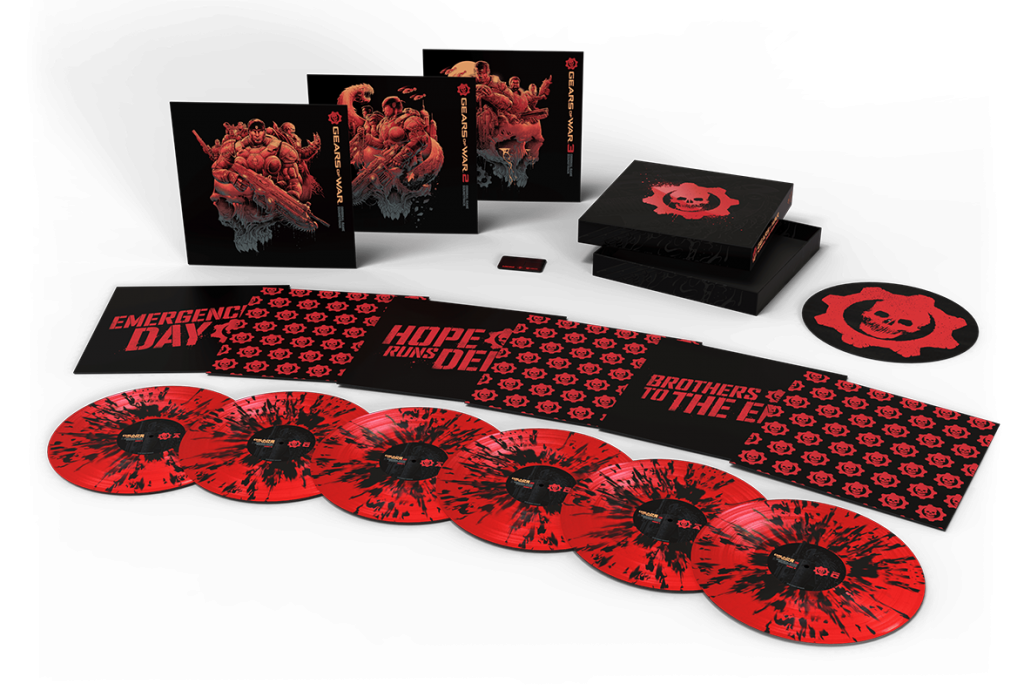 First up, there's the Gears of War 1-3: Original Soundtrack Collection Special Limited Edition vinyl box set available to pre-order from www.lacedrecords.com. 89 tracks by composers Kevin Riepl (Gears of War) and Steve Jablonsky (Gears of War 2 & 3) including never before released music have been specially remastered for vinyl and will be pressed onto six audiophile-quality, heavyweight 180g, 'Crimson Splatter' colorway LPs. Each game soundtrack will be housed in a wide-spined sleeve with two printed inner sleeves. In turn, these will be contained in a collector's rigid board box.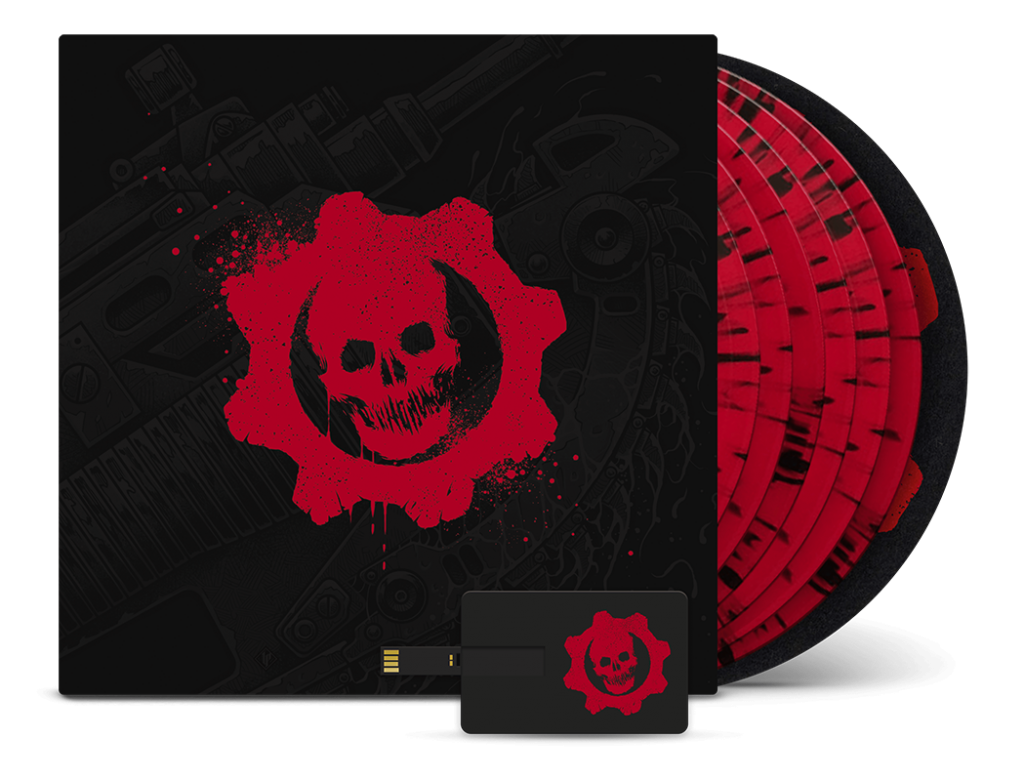 This Special Limited Edition box set will also feature an exclusive Crimson Omen turntable slipmat, and a USB drive containing the stunning 5.1 Surround Sound mix from Gears of War: Ultimate Edition.
Stunning artwork has been created by graphic designer/illustrator Luke Preece, known for his striking, ultra-detailed posters, t-shirts, and logo designs from all across the gaming and pop culture world. Preece continues to deepen his involvement with the Gears series, having also worked on various projects for Gears 5 (including the soundtrack double LP) and Gears Tactics.
At a later date, the double vinyl sets for each game in the original trilogy will be also available to pre-order, featuring the remastered soundtracks.
In addition, all three remastered soundtracks are now available to stream and buy digitally on major digital platforms including Spotify, Apple Music, iTunes, and Amazon.