Gears 5 on PC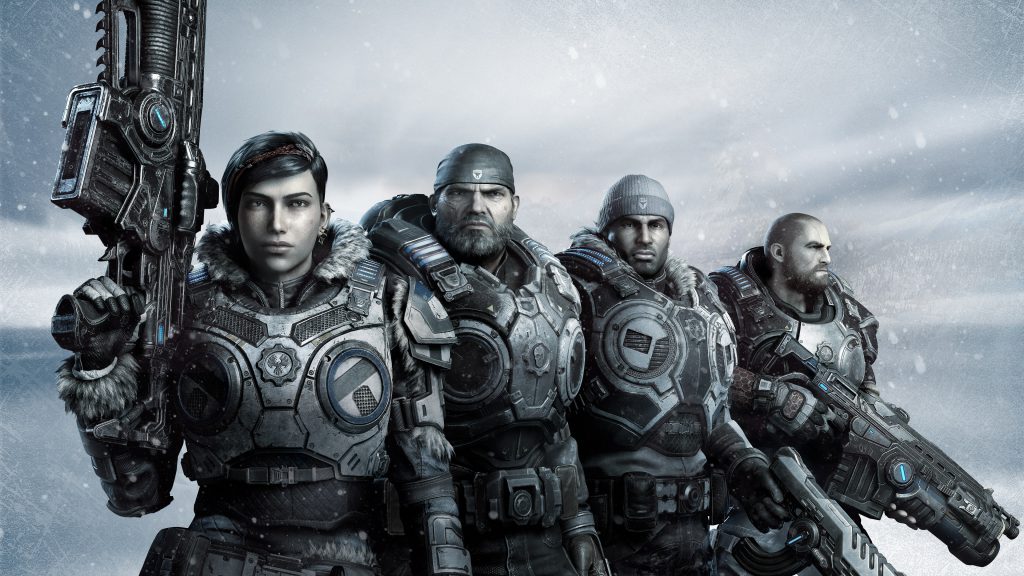 Gears 5 is coming to PC on Windows Store and – for the first time in Gears history – Steam!
PC continues to be an incredibly important part of the future of Gears of War. Gears 5 is built from the ground up on PC, with extensive best-in-class PC customization options, platform-leading features and support for a broad range of PC specifications.
Here are the final minimum, recommended and ideal specifications for playing Gears 5.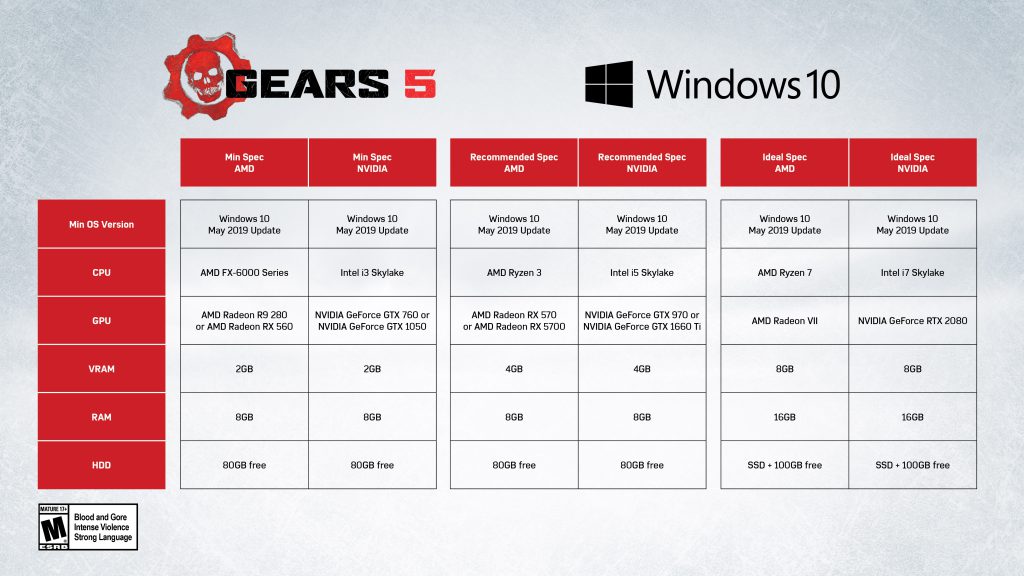 We know that PC gamers love to fine-tune their experience from input controls to graphical settings.
In Gears 5, we've taken the series to new heights with more than 35 graphics settings to customize, extensive control customization and industry-leading graphical features on PC.
Customize and optimize your experience with 35+ graphics settings, including fine detail control of:
Textures
Shadows
Details
Environments
Post Processing
As well as the control you expect on PC with:
VSync
Resolution
Framerate Management (including unlimited FPS)
Field of View
Our PC Benchmarking Tool will help you test your rig to recommend settings, provide extensive diagnostics to guide your fine tuning and get things absolutely right before you head into gameplay.
For PC gamers who meet or exceed our ideal specifications, you can download an additional texture pack that pushes texture detail to its absolute maximum.
Not only does Gears 5 support Ultra Wide 21:9 gameplay, for the first time in Gears history, we also support Super Ultra Wide 32:9 aspect ratios during gameplay in all modes!
Take your audio and visual experience to the next level with wide color gamut HDR10 support and the incredible sound of Dolby Atmos®.
Extensive customization is only one part of making a PC centric game. Gears 5 was also built with PC gameplay in mind, from the menus down to the gameplay.
Gears 5 introduces a number of mouse input settings to make sure you can get your setup feeling just right. On mouse and keyboard, you can fully remap your buttons and keys to find the experience that's comfortable for you.
If you prefer to use a controller, we also have extensive control customization and remapping for controllers.
Gears 5 supports Crossplay across Xbox One and PC for Campaign Co-Op, Versus, Horde and Escape.
In Versus, our new TrueMatch matchmaking system accounts for player skill on a platform basis to ensure the fairest skill balance possible, always putting you with – and against – the skill levels most closely aligned to your own.
Ranked play also supports Crossplay, though players on console will have the option to disable cross-platform ranked play should they choose to do so.
Gears 5 uses Easy Anti-Cheat, an industry leading cheat detection and prevention tool, to ensure a safe, fair and competitive environment for players across both platforms.
In Gears 5, our campaign experience supports local split-screen co-op on PC!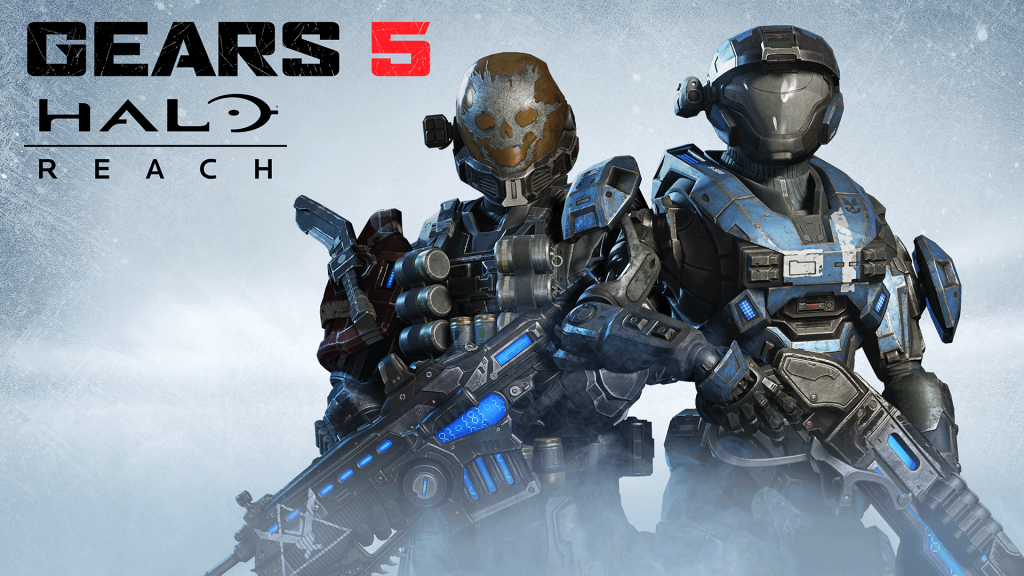 We couldn't be more excited to be releasing on Steam in addition to the Windows Store this September.
Gears 5 will be available day and date on Steam, including the option of the Ultimate Edition featuring the Halo: Reach Character Pack, 30 Days of Boost, and 4 days early access beginning September 6th.
In order to play Gears 5, you will need an Xbox Live Account (which is free!). Xbox Live Gold is not required for multiplayer gaming on PC.
Steam Achievements are fully supported with Gears 5.
When logged in with your Xbox Live Account, you will also be able to earn Xbox Live Achievements for Gears 5 too, just like you would when playing on Xbox One or with a Windows Store version of the game.
Gears 5 is also available for purchase through the Windows Store and via Xbox Game Pass for PC.
Xbox Game Pass Ultimate owners will get access to Gears 5 Ultimate Edition, including 4 day early access beginning on September 6th. The Gears 5 Ultimate Edition also includes the Halo: Reach Character Pack and 30 Days of Boost.
Xbox Game Pass for PC subscribers can play the standard version of Gears 5 as part of your subscription starting September 10th.
If you are planning to purchase either version of Gears 5 via the Windows Store, you will also get the same version of the game to play on Xbox One (and vice versa). Any purchases you make via Windows Store will also carry to your Xbox version of the game.
Please note that purchasing via Steam is not part of the crossbuy platform. Purchases via Windows Store will not include a Steam copy of the game, and Steam purchasers will not get access to the game on Xbox One or Windows Store.
We know that situations change and where you start to play Gears 5 might not be the only place you play in the weeks, months or years ahead.
By logging into Xbox Live, your progression for Campaign, Multiplayer and anything in your Inventory will roam with you across all versions of the game – including Steam – automatically. No platform picking, no save transfers. It just works.

Gears 5 fully supports Razer Chroma, providing an interactive lighting experience through Razer Chroma supported peripherals to take your immersion to the next level.
If you're looking to Gearsify your PC peripheral setup, check out the Razer Mamba Wireless Mouse and Huntsman Gaming Keyboard available for pre-order now.
AMD and Nvidia will be providing game-ready drivers for Gears 5 ready for launch day. We have worked with both partners to ensure further stability improvements in our partner's game launch drivers.
A huge thank you to everyone who played the Technical Test and helped us gather an extensive amount of data on a wide variety of hardware and software setups to make PC at launch the best experience possible!
PC has consistently been an incredibly important platform for the future of Gears beginning with Gears of War: Ultimate Edition for Windows 10.
Our dedicated PC team are passionate about Gears being a leading game on the platform, both in graphical fidelity and PC-centric features, and we truly hope you feel that passion this September!
See you online in just a few weeks!
TC