Gabe Diaz Coming to Gears 5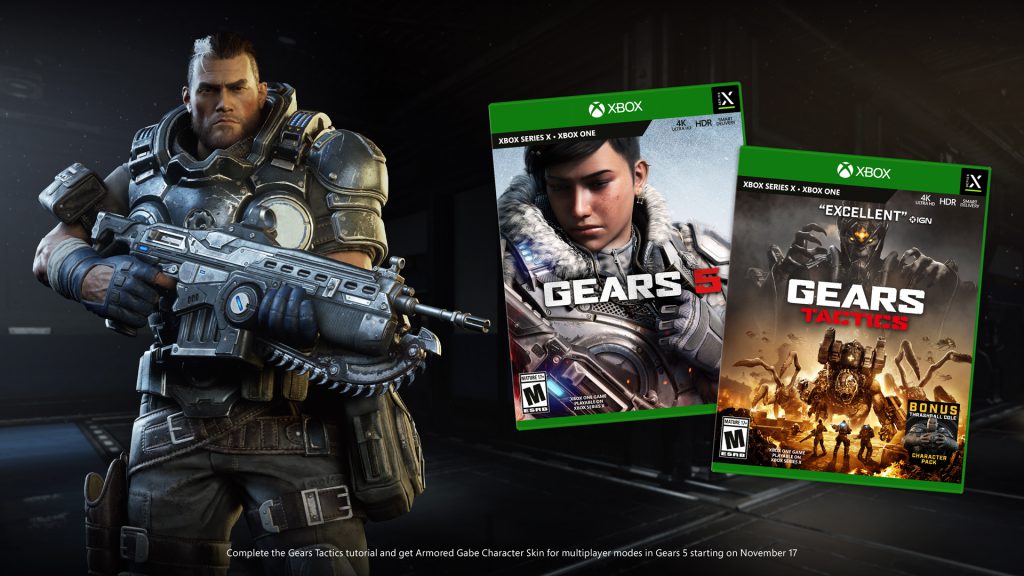 This weekend, at RazerCon 2020, Tyler Bielman, Design Director of Gears Tactics shared more about the new features coming to Gears Tactics and announced that Gabe Diaz is making his way to Gears 5.
Alongside the November 10 availability on Xbox consoles and with Xbox Game Pass, Gears Tactics is getting a major update that adds new features to all platforms: Jack joins the fight with over 20 skills, new Deviant enemies add a new layer of challenge in the battles, new Supreme equipment rewards players with powerful gear to play through the campaign, and enhanced controller support delivers an optimized experience on Xbox consoles and PC.
Fans have been asking and we will bring Gabe Diaz to in Gears 5 multiplayer modes for free to all Gears Tactics players that play or have played the tutorial of Gears Tactics. The Armored Gabe Diaz Skin will be available starting November 17 in Gears 5, and we are happy to bring such beloved Gears Tactics character to Gears 5.
Gears Tactics, the fast-paced, turn-based strategy game set in the Gears of War universe, will arrive on Xbox consoles alongside the Xbox Series X and Xbox Series S console launch on November 10. Pre-order for consoles or pre-install with Xbox Game Pass now.