Marcus and Kait take a pit-stop in Fortnite
King Raven has been rerouted and is landing in Fortnite! Marcus Fenix and Kait Diaz are prepped for battle as the latest members of the Fortnite Gaming Legends Series. Drop in on an adventure filled with Thrashball Memorabilia, Knife Trick Emotes, badass Gears Pickaxes and more. As the Gears and Fortnite universes collide, we've outlined some of the content and lore pieces you can expect to see.
Suit up and squad out with Marcus and Kait – additionally, when you play a match on Xbox Series X|S after purchasing the Marcus Fenix Outfit, you'll unlock the Outfit's Matte Black Style.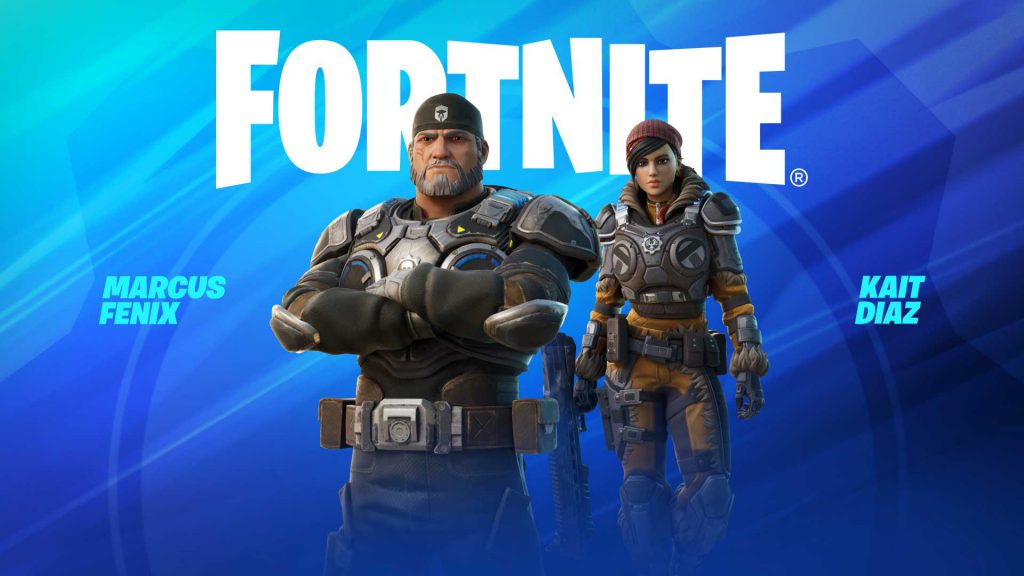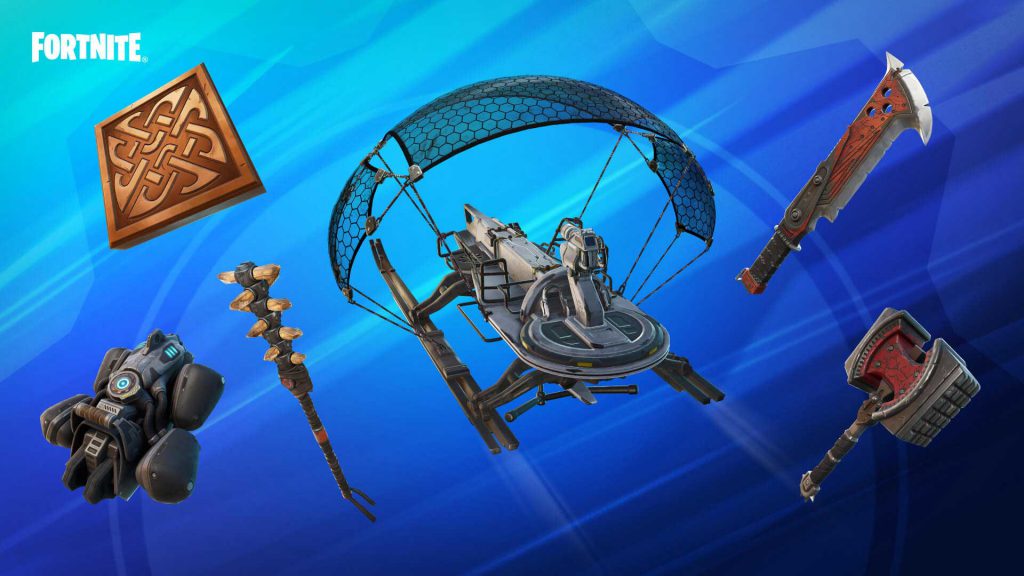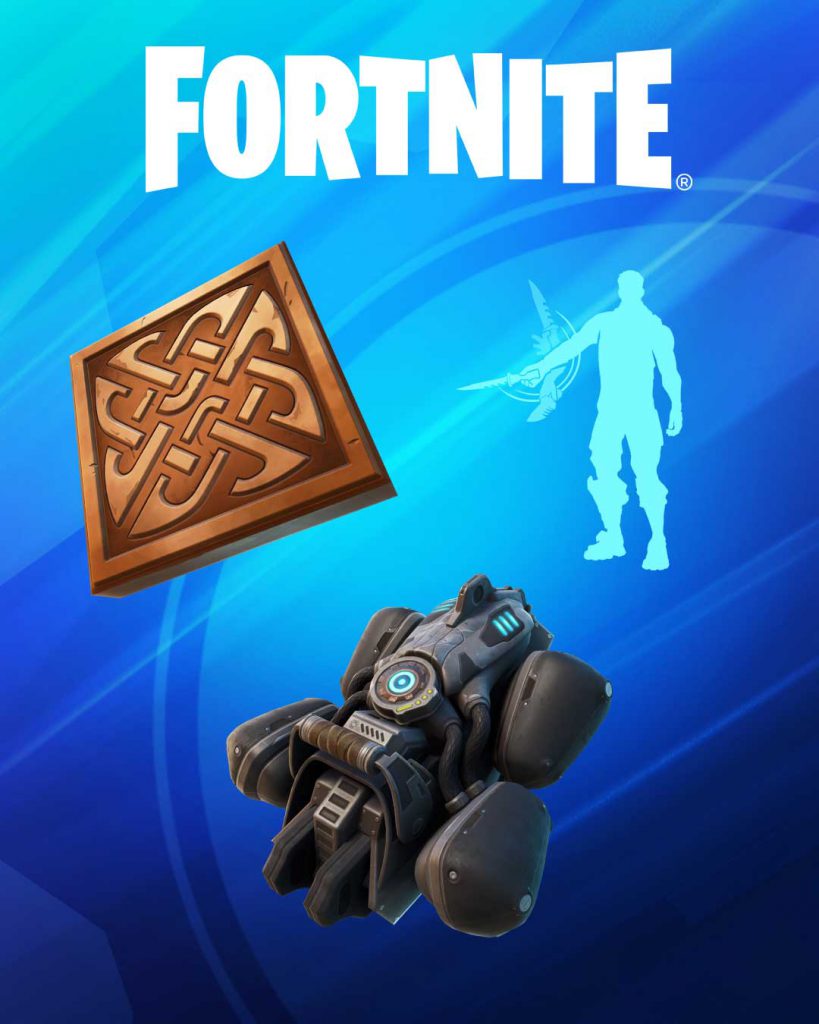 Would there be a classic Delta One without the Resonator? Don't let this old piece of metal fool you. Created by the COG to map the underground tunnels of Sera, the Resonator was instrumental in the original Gears of War to kick some serious Locust ass…sort of. It might not have worked entirely, but in the end tons of Grubs met their match.
Deep within the roots of bloodlines, mystery and misfortune – we all remember this significant moment in Gears of War 4 where Reyna passes on the pendant and legacy to Kait.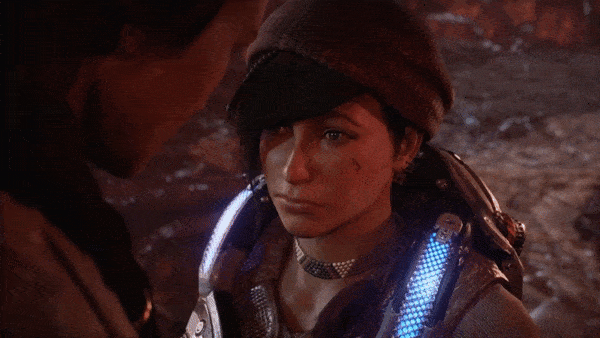 Just like Marcus did to Queen Myrrah with Dom's Knife, don't forget to show off who's boss with the Knife Tricks Emote!
Watch Knife Tricks Emote on YouTube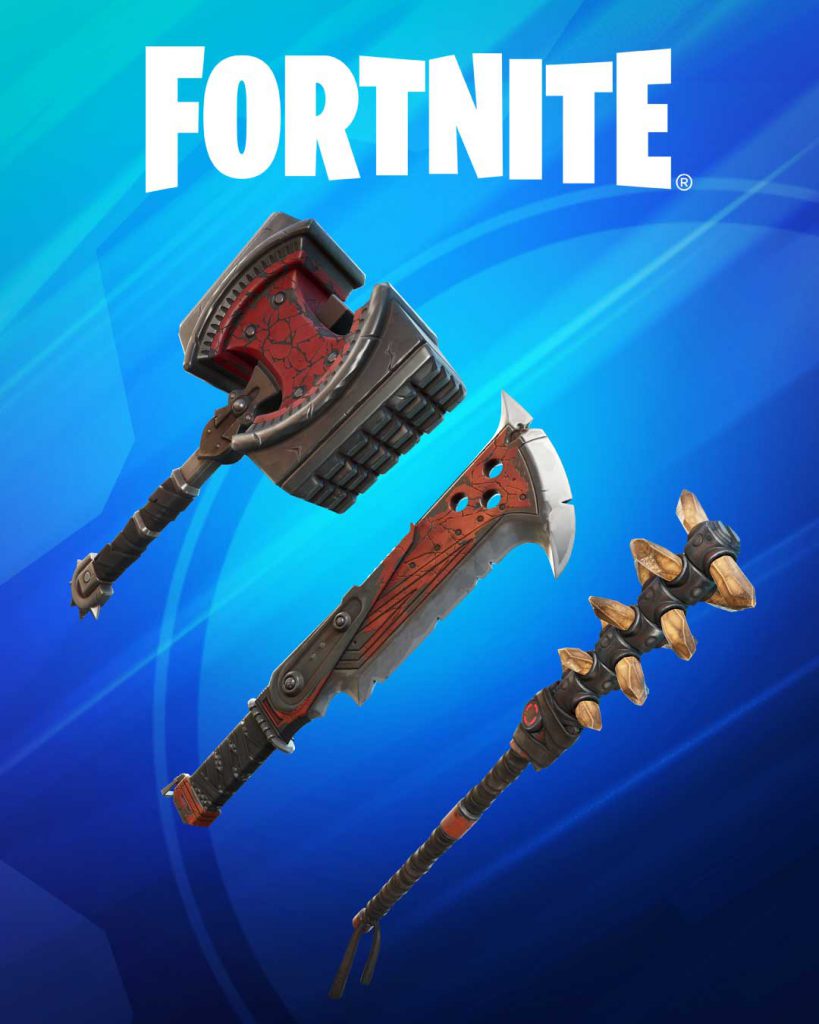 The savage Warden's lethal weapon of choice, it's made from hard as hell Locust crystal shells. Known for guaranteed instant kills in Gears 5 and good for smacking­, its power will come in handy when Marcus and Kait mine for precious materials.
Thumpers take us back to Seeders being summoned to obscure Ilima's sky with ink. All hell broke loose as RAAM's Shadow loomed over the COG and Zeta-Six… Losses were great but controlling the Kryll was insane! Let's call it bittersweet.
You might remember this one from Gears of War 2! The Butcher Cleaver arms the most vicious beasts of all time. Mostly used to make minced meat of any soldier who crosses them, equip yourself with this pickaxe to carve your path of destruction in Fortnite.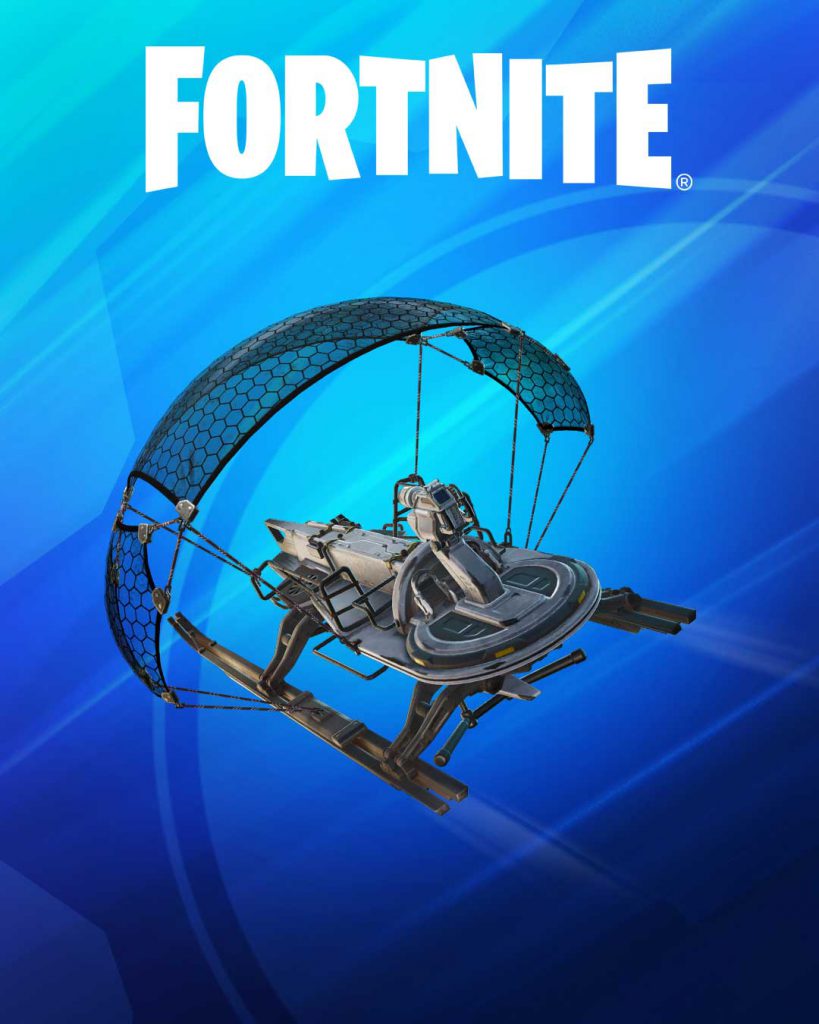 While Marcus and Kait are on their detour, they'll have the Skiff at their disposal, used in Gears 5 to sail the blood-red sand of Vasgar and the icy snow that hides Mount Kadar's dark secrets.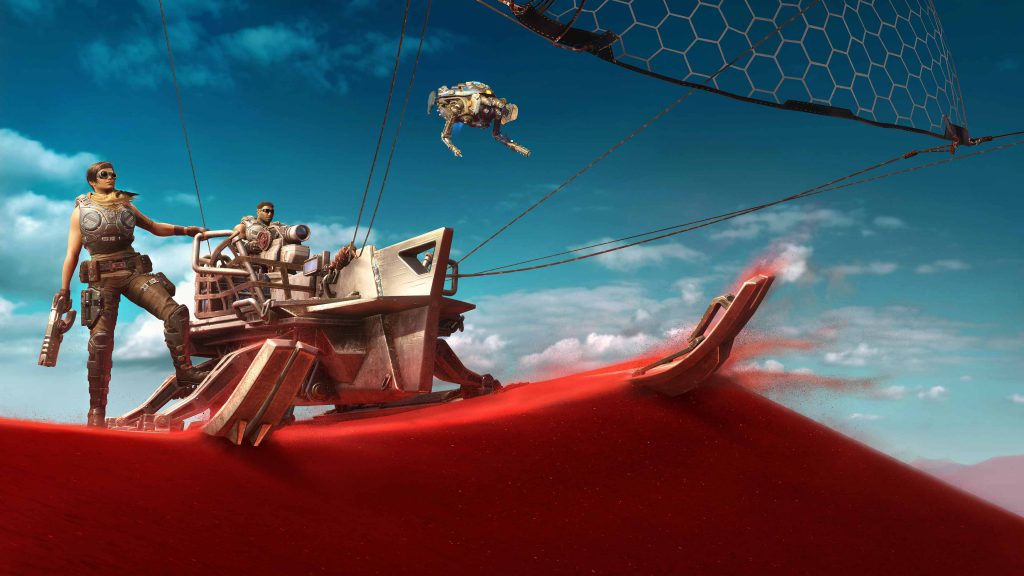 Squad up! It's time for a quest of COG tags for fallen soldiers, Shotgun Damage, Melee Attacks, collecting memorabilia from Cole's and humanity's favorite sport: Thrashball and more!
For more information head over to Fortnite and make sure to keep us updated on your mission!
If you can't wait to see Marcus and Kait taking on the Fortnite challenge, don't miss out on these streams! Sources tell us that there may be a little gift waiting for the lucky fans in the audience. Tune in, have fun, and battle it out in pure Gears style:
Have a blast!
TC