Gears Ink Flash Sheets
Gears Ink has always been a celebration of the incredible passion, culture and unity that our fans wear every day with their very own Gears tattoos.
To celebrate the launch of Gears 5, we took Gears Ink to the next level – by giving the city of LA some Gears Ink of it's very own!
Check out the video above for some very special Gears Ink on a billboard of fake human skin (yes, really!) with legendary tattoo artist Steve Soto.
For all of you not-a-billboard humans out there, we have something special to share with you.
If you want to join the Gears Ink family, we've released some very special flash sheets featuring incredible art by Luke Preece – the artist behind numerous Gears 5 t-shirts and the Rockstar Energy Gears 5 Limited Edition Cans.
If you like what you see below, download the file below the image for a super hi-res version to bring to your tattoo parlor of choice.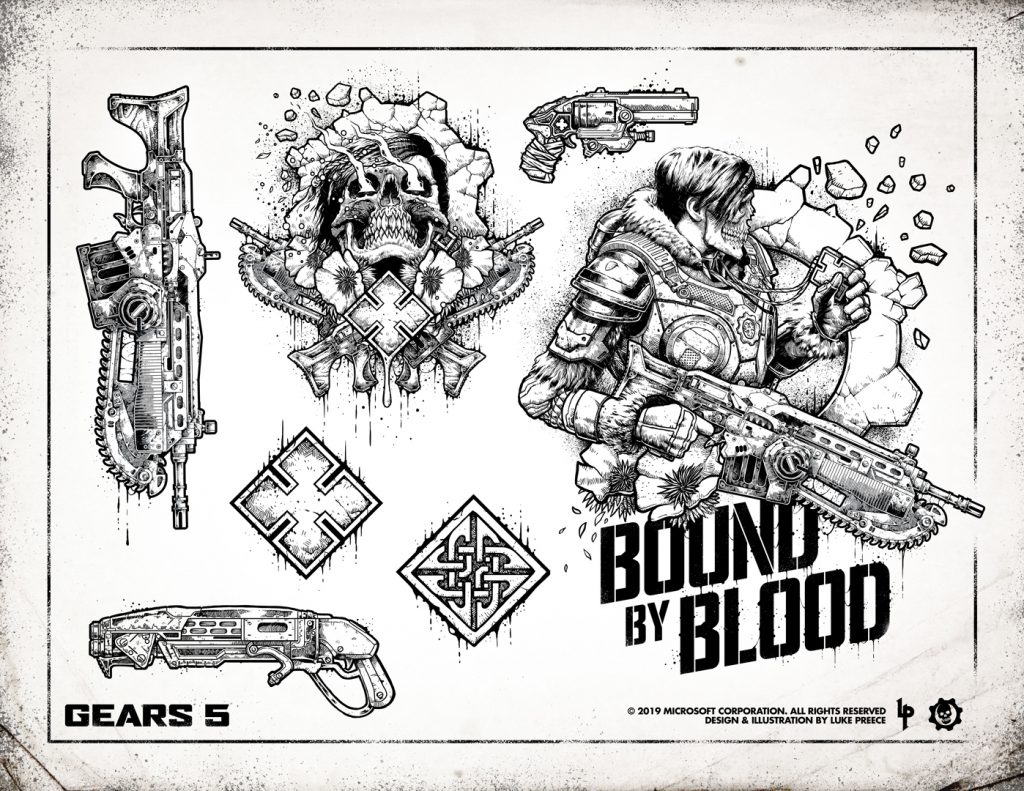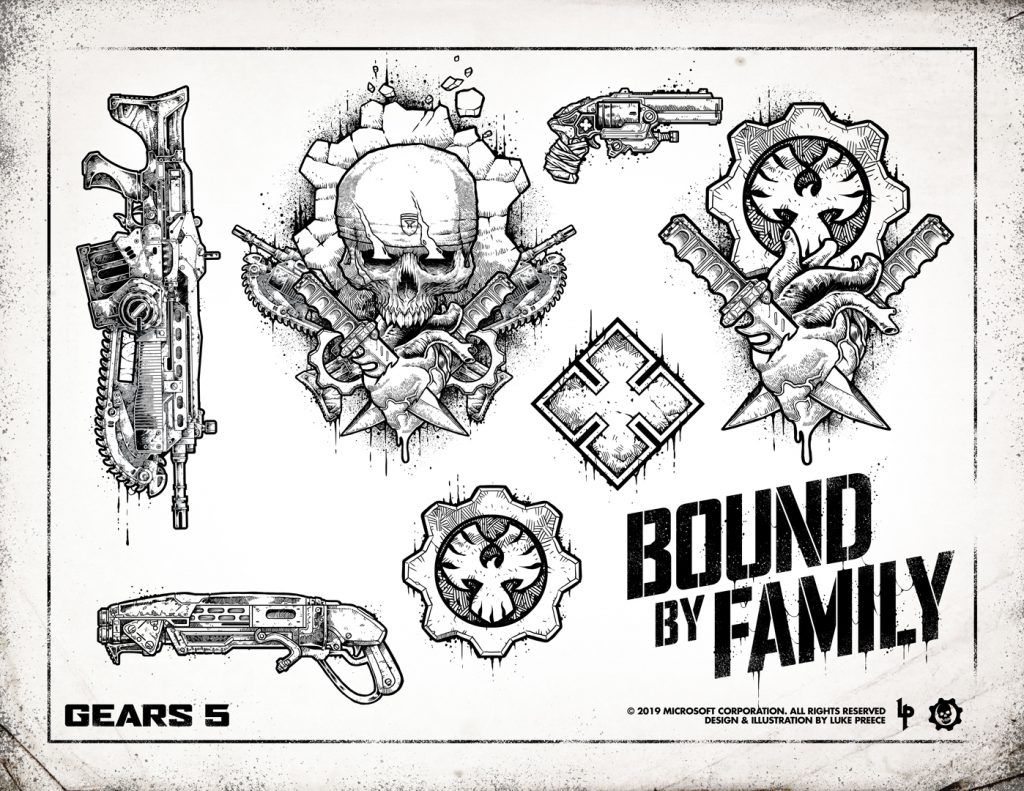 If you join the Gears Ink family, send us pictures of your ink to @GearsofWar with #GearsInk on Twitter. We'd love to see them!